Here are a couple that I love but didn't choose for my "daily" photos...
I took this one tonight less than an hour ago as he slept...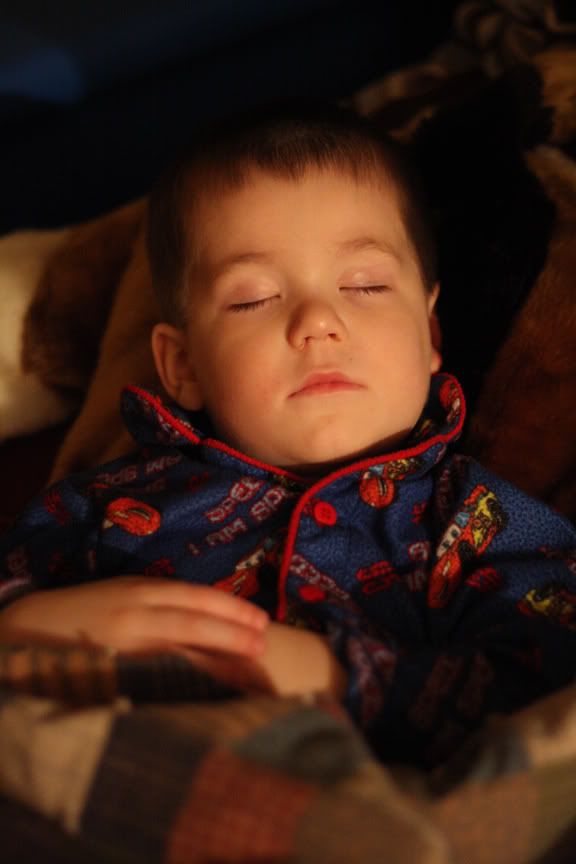 and this one today as well while she was asking me to pick her up.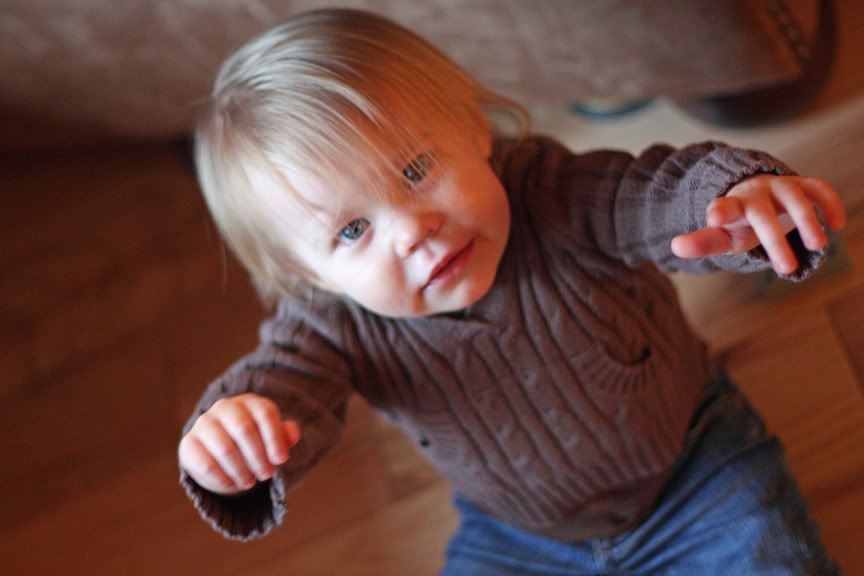 And finally, one of my New Years Resolutions - to read the Bible more with my son...